Your Convenient Choice for Pool Equipment and Chemicals
With a great range of pool equipment and chemicals, Marina Pools Capalaba is your convenient and efficient pool maintenance supplier.
Pool Equipment
In store, our team will provide free quotes and advice, ensuring you get the very best options for your pool.
With our wide range of stock, you can conveniently get all of your pool requirements quickly and easily.
Marina Pools Capalaba is your local pool equipment specialist for all types of equipment and accessories, including:
Pool cleaners
Pumps
Chlorinators
Filters
Pool toys
In addition to new sales, we also carry an extensive range of spare parts and accessories, with repairs available both in-store and on-site. If you'd like to enquire about on-site maintenance, you can call us directly on 07 3245 1966 or enquire here.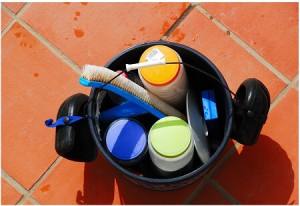 Pool Chemicals
Combined with our free in-store water testing, our range of quality pool chemicals ensures you can enjoy clear, sparkling water year round.
Sourced from the world's best brands, our pool chemicals ensure that you can confidently maintain your pool at its best.
Exclusive Distributors For Leading Pool Equipment and Chemicals Brands
Our reputation for quality pool care, has also enabled us to become the area's exclusive distributor for some of the world's best poolcare brands, including:
BioGuard Chemicals
Hayward
Maytronics
Evolution
Our Pool Equipment Suppliers Include:
Pentair – Equipment and Spares
AIS – Equipment and Spares
Zodiac – Equipment and Spares
Spa Electrics – Equipment and Spares
Minder – Equipment and Spares
Waterco – Equipment and Spares
Reltech – Equipment and Spares
Onga – Equipment and Spares
PhPerfect – Distributor
So for the very best in pool care, visit Marina Pools at Shop 26, 200 Old Cleveland Rd, Capalaba. Whatever your needs, we'll be ready to assist with the pool equipment and chemicals you need for your pool.