On-Site Pool Cleaning For Redlands, Brisbane and Gold Coast
Marina Pools Capalaba is here to help with all your on-site pool cleaning needs.
Pool Cleaning Services Include:
Regular Servicing and Holiday Maintenance
Green Pool Clean Ups
Equipment Repairs – Filters, Pumps, Chlorinators, Pool Cleaners
New Equipment Supply and Installation
Servicing Residential, Commercial and Real Estate Pools
To discuss your cleaning and servicing requirements for your pool, contact us using the form below or call us on 07 3245 1966.
Comments or questions are welcome.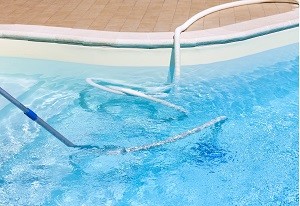 A message from our of our pool cleaning customers
"Before we had Marina Pools Capalaba service our pool, we had continually struggled to keep our pool clean.
It seems that no matter how much we filtered the pool, we were spending far too much on chemicals and just couldn't keep it clean. We had three other pool shops out to look at it, but they just sold us more chemicals and couldn't solve the problem.
On the first visit from Marina Pools, the technician quickly identified that our pump hadn't been installed correctly. No wonder our pool has been so hard to keep clean! A simple change in the piping rapidly improved the effect of pool filter. What's more, maintaining our pool became so much cheaper. As a result, we're now only using about 1/3 of the chemicals we used to use. We've continued to use Marina Pools since to help maintain our pool and always find their on-site service to be exceptional.
Thanks Marina Pools for making pool cleaning simple and affordable!"
– Ian D.
Like us to take care of your pool cleaning?
Are you ready to spend more time enjoying your pool, instead of cleaning?
Or, do you need to restore water clarity?
Contact the Marina Pools team today… our on-site servicing and pool cleaning can making owning a pool fun again!